Are you looking for a way to increase productivity in your business? If so, you should be taking advantage of Google collaboration tools.
In a fast-paced business world where time is of the essence, it's crucial to have a way to manage projects and communicate with team members quickly and efficiently. But sometimes, keeping track of everyone's progress and tasks can be challenging, especially when dealing with different time zones and locations.
To solve the problem, businesses need a tool built for collaboration. One that allows team members to communicate and work on projects in real-time, no matter where they are in the world.
And that's where Google collaboration tools come in.
Google offers powerful collaboration tools designed specifically for businesses, including Gmail, Calendar, Drive, and Docs. And best of all, they're all integrated into one platform called Google Workspace. Thus, making it easy to manage everything from a single dashboard.
In this guide, we'll show you how to use Google collaboration tools to maximum effect, so you can keep your team organized and productive – no matter where they are.
So let's get started!
What Is Google Workspace?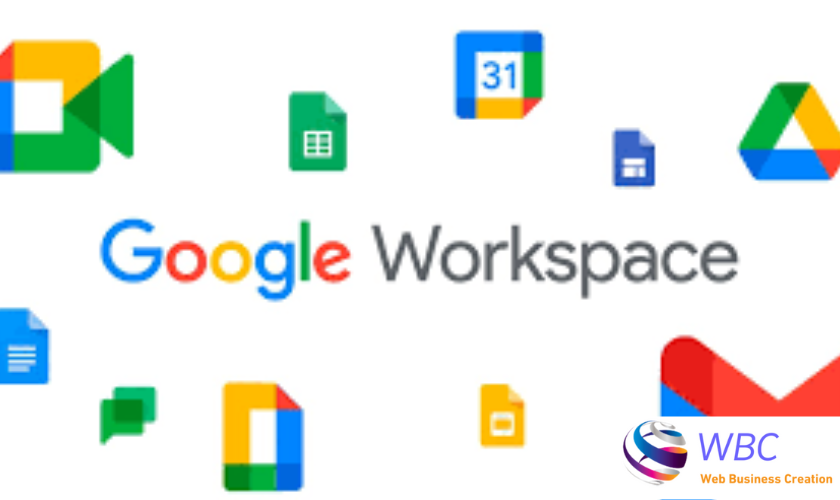 Google Workspace (formerly known as G Suite) is a set of productivity and collaboration tools that includes Gmail, Calendar, Drive, Docs, Sheets, Slides, and more. These tools allow you to manage projects, store files, and communicate with team members all in one place.
With Google Workspace, users can create and edit documents, spreadsheets, and presentations in real time so that team members can work together on projects from anywhere. All you need is an internet connection and a web browser.
An Overview of Google Workspace Applications
Google Mail, or Gmail, is a secure email service with every Google Workspace account. It offers users 15 gigabytes of storage per account and the ability to send and receive emails. You can also use Gmail to chat with colleagues in real-time using Google Chat or video call using Google Meet.
Have you ever wished you could keep track of all your events in one place? Well, Google Calendar lets you do just that. It's like a project management tool where you can create, view, and edit events anywhere. You can likewise share your calendar with others so they can see your schedule and receive notifications when events are about to start.
Google Drive is a cloud storage solution that allows businesses to store, share, and access their files from anywhere. Companies can use Drive to create and collaborate on documents, spreadsheets, presentations, and more.
One unique part of this app is the ability to set up permissions so that only certain people can access or edit specific files. This is an excellent way to control who has access to sensitive information.
Google Docs is a powerful online document editor that allows users to create and edit documents online. It also features an option for offline editing, so users can continue working on their documents even when disconnected from the internet.
Google Docs also allows users to insert images, videos, and links into their documents.
Google Sheets is a spreadsheet application that lets you collaborate with others in real time. It's perfect for team projects, as it allows multiple users to edit and view the same document simultaneously. You can also leave comments on specific cells so everyone can see your thoughts on the data. And if you need to make changes, simply click the "edit" button and start typing.
Google Slides is an application that allows users to create and deliver professional-looking presentations. Users can share their s share their slides with others for collaboration, or they can be published online for everyone to view. Your slides can also contain photos, videos, and other multimedia elements.
Google Meet is a beautiful video conferencing tool that can be used for online meetings, classes, and more. Meetings can be conducted over the internet or through a mobile app, and up to 100 participants can join a single session. The app offers several features, such as screen sharing and recording meetings.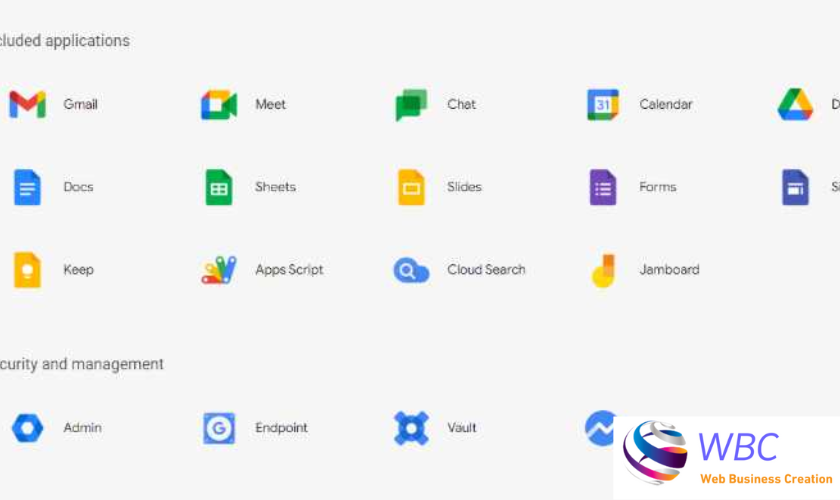 Google Forms is an online survey application that allows businesses to collect data from customers and employees. Forms can be created for various purposes, such as customer feedback surveys, employee satisfaction surveys, and event RSVPs.
Google Forms is a valuable tool for businesses that need to collect data from many people.
Google Sites is a website builder that allows businesses to create and customize their websites. Businesses can use Sites to promote their products and services, share company news and announcements, and provide information about their business to potential customers. It is easy to use and requires no programming or design skills.
Google Chat is a messaging app that lets you easily connect with colleagues and customers. With Chat, you can send messages, start video and audio calls, and share files with anyone in your organization.
Google Keep is a note-taking app that lets you quickly capture and save ideas. This is an excellent tool for keeping track of things like grocery lists, tasks, and ideas. You can create notes, set reminders, and even add images.
Google Apps Script is a language for lightweight application development in the G Suite platform. The software is based on JavaScript 1.6 with some additional features (like Java access, user-defined functions, and dynamic creation of UIs). If you are familiar with JavaScript programming, you will find Google Apps Script very easy to learn.
Google Cloud Search is a cloud-based platform allowing users to search for content across all their Google Suite products. This includes Gmail, Calendar, Drive, Sites, and more. Google Cloud Search is powered by the same technology that powers Google.com, providing fast and relevant results. There is no need to index your content manually; Google Cloud Search will do that for you.
Google Jamboard is a digital whiteboard that lets you collaborate with others in real time. You can use it to brainstorm, present ideas, or doodle. With Jamboard, you can add images, text, and stickers to your boards and invite others to view or edit them. You can also record your panels so that you can share them later.
Why use Google collaboration tools?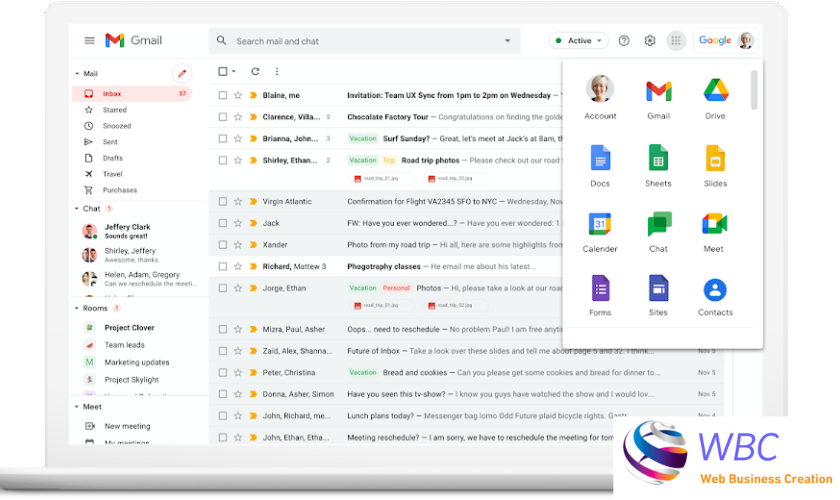 According to Google, more than five million businesses use Google Workspace to get work done. Among these 89% of users report that Google Workspace satisfies their needs.
Indeed, Google collaboration tools have a lot of advantages for businesses. Here are some of the most notable:
With Google Workspace, you can get more done in less time. The suite of productivity tools helps you manage your email, calendar, and to-do list more efficiently. You can also create and share documents, spreadsheets, and presentations with your team in real-time.
Most Google collaboration tools are cloud-based platforms, meaning you can access your information and applications from anywhere, at any time. You can use the tools you need when you need them and scale up or down as your business changes.
Google Workspace is a cost-effective solution for businesses of all sizes. The subscription includes access to all the tools in the suite and 24/7 support from Google.
Google takes security seriously, which is one reason businesses trust Google with their data. With features like two-step verification and data encryption, you can rest assured that your data is safe.
Google Workspace is designed for collaboration, with tools that make it easy to work together from anywhere. You can easily share documents, chat in real time, and even video conference.
Apart from Google Workspace, a few other platforms offer similar features and functionality. If you're looking for a content marketing platform that's just as good, if not better, than Google Workspace, be sure to check out our list of the 20 best platforms for content marketing.
Conclusion
Google collaboration tools is a robust set of applications that can help businesses boost productivity and collaboration. If you're not already using Suite, it's worth considering for your business.
By taking advantage of all that Google Workspace offers, you can maximize productivity in your business and get the most out of your team. So what are you waiting for? Get started today!
FAQs
What is Google Workspace used for?
Google Workspace is a suite of productivity and collaboration tools that includes Gmail, Drive, Docs, Sheets, Slides, Calendar, and more. It's designed to help businesses boost productivity and collaboration.
Is Google Workspace now free?
No, Google Workspace is not free. However, a 14-day free trial is available, so you can try it out before deciding if it's right for your business.
What is the difference between Google suite and workspace?
Google Workspace is the new name for what was previously known as the G-suite. It includes the same features as the G Suite, including Gmail, Docs, Drive, Calendar, Meet, and more. The only difference is that the Google Workspace branding is now being used instead of the G Suite branding.