New to website management? No problem. In this guide, we'll show you everything you need to get your site running like a well-oiled machine.
A website is an effective tool to help businesses of all sizes reach a larger audience. From small businesses to large enterprises, a website can help you reach your target audience, promote your brand, and drive sales.
As of 2021, there are over 1.8 billion active websites. This number will only continue to grow as the years go on. With so many sites on the internet, it's essential to ensure yours is well-managed. An efficient website is fast, user-friendly, and secure.
Assuming you've already built your website, congrats! You've taken the first step towards building an online presence. But now that the site is up, how do you keep it running? How do you ensure it's fast, user-friendly, and secure?
That's where website management comes in. Just like a physical storefront or office, a website requires regular maintenance and upkeep to function properly. By taking the time to manage your site properly, you can avoid many of the common problems that plague website owners.
In this guide, we'll cover the basics of website management and show you how to optimize your site for maximum efficiency.
What Is Website Management?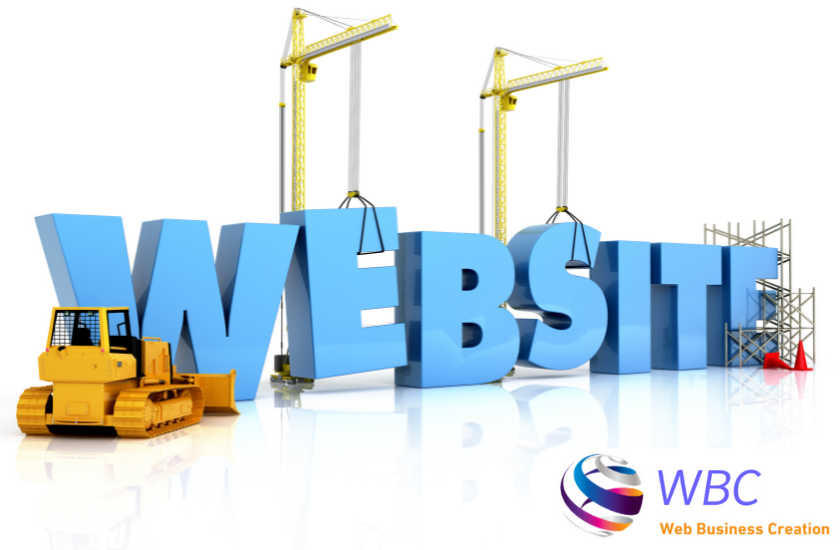 Website management is the process of overseeing and maintaining a website. This includes tasks like ensuring that the site is accessible, monitoring site performance, updating content, and keeping the site secure.
Depending on the size and features of a website, management tasks can be carried out by a single individual or a team of people.
A website is made up of several different components. They can be broadly divided into two sections: the front end and the back end.
The front end is what the users see when they visit a website. It includes everything from the layout and design to the content itself.
The back end is what powers the front end. It includes things like the server, the database, and the application code.
For a website to be successful, all of these components need to work together seamlessly. However, like any complex system, things can sometimes go wrong. When that happens, it can significantly impact the user experience.
A regular website maintenance routine can help to prevent problems from arising in the first place. By keeping on top of things, you can spot potential issues before they have a chance to cause any damage.
Aspects Of Website Management
There are different aspects to website management, and the specific tasks that need to be completed will vary depending on the features and the organization's goals. However, some common website management tasks include:
Functionality: This refers to the website's ability to perform its intended functions. For example, a website selling products must be able to take payments and deliver orders.
Security: Websites need to be secure in terms of protecting user data and preventing malicious attacks.
Content: Websites need to have high-quality, accurate, and up-to-date content. This includes the written content on the website and any images or videos.
Design: Websites need to have a good design that is visually appealing and easy to navigate.
Navigation: Websites need to have straightforward and easy-to-use navigation so that users can find what they are looking for.
Performance: Websites need to load quickly and be responsive. This is especially important for mobile users.
Search Engine Optimization: Websites need to be optimized for search engines so that potential customers can easily find them.
Compatibility: Websites need to be compatible with all major browsers and devices.
Analytics: This involves checking website analytics to see how users interact with the site and what areas need improvement.
Why is Website Management Important?
It Keeps Your Website Relevant
Websites are like cars: they need regular maintenance to stay in good shape. Just as you wouldn't drive your car for years without ever changing the oil, you shouldn't let your website go for too long without updating the content.
If you want your website to remain relevant, you need to keep it up-to-date with the latest trends. This means regularly adding new content, deleting old content, and ensuring that all your pages are accurate.
If you don't keep your website content fresh and relevant, people will quickly lose interest and stop coming back.
It Improves Your Search Engine Ranking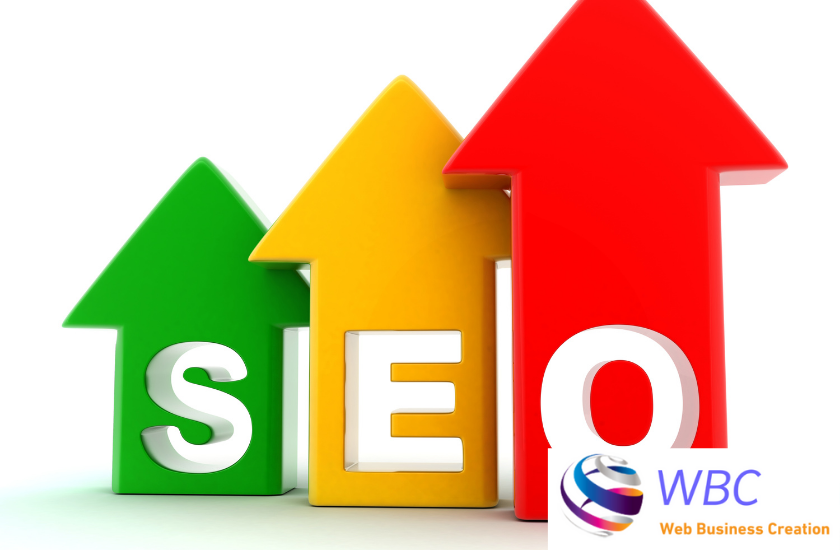 One of the main reasons to maintain your website is to improve your search engine ranking. A well-maintained website is more likely to rank higher in search engine results pages (SERPs), making it visible for potential customers to find you.
Prevent Website Security Threats
Another important reason to keep your website maintained is to prevent security threats. By regularly updating your software and plugins, you can help to protect your website from hackers and other cybersecurity threats.
Keeps Your Website Running Smoothly
By regularly maintaining your website, you can help to keep it running smoothly and prevent any technical issues from arising. If you do encounter any problems, however, a good website maintenance company will be able to help you resolve them quickly and efficiently.
Best Practices For Website Management In 2022
Regularly Update Your Website With Fresh Content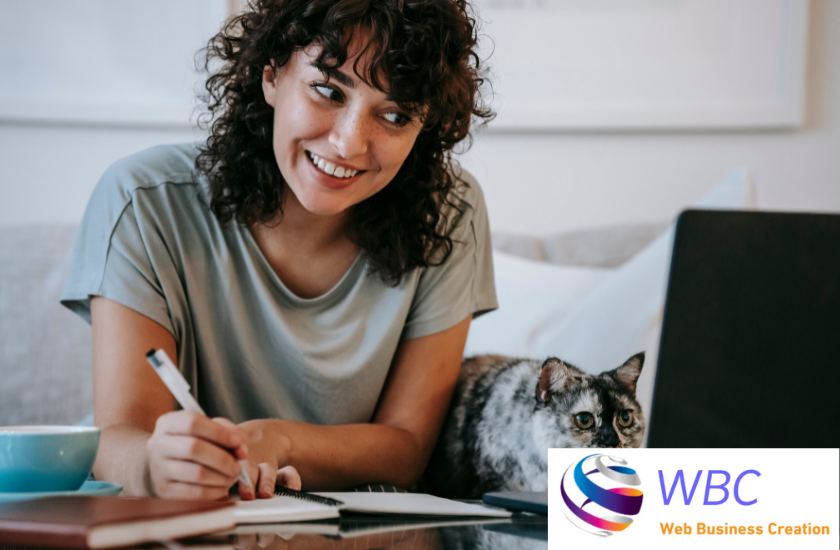 Content is the bread and butter of any website or blog. It's what keeps people coming back for more, and it's also what helps you rank higher on search engine results pages. That's why it's essential to regularly update your website with new, fresh content. A good rule of thumb is to aim for at least two new blog posts per week.
But it's not just about adding new content. You also need to go through your existing content and update it regularly. This could mean anything from fixing broken links to adding new information to existing articles.
However, keep in mind that quality is more important than quantity when it comes to content. Make sure that your article is well-written, accurate, and informative. Don't forget to proofread your work before you hit publish!
In addition to regularly publishing new articles or blog posts, you should also be sure to update any static pages on your site (such as your About Us page).
If you're unsure where to start when creating content for your website, consider hiring a professional copywriter. They can help you come up with ideas for new blog posts and make sure that your content is high-quality and error-free.
But even if you don't have a lot of new content to add, there are still many ways to keep your website fresh. You can add new photos, update your blogroll, or post a new video. And if you have a forum or other interactive features, keep an eye on those.
By regularly adding new content and keeping your site active, you'll ensure that your visitors keep coming back.
Make Sure Your Website Is Responsive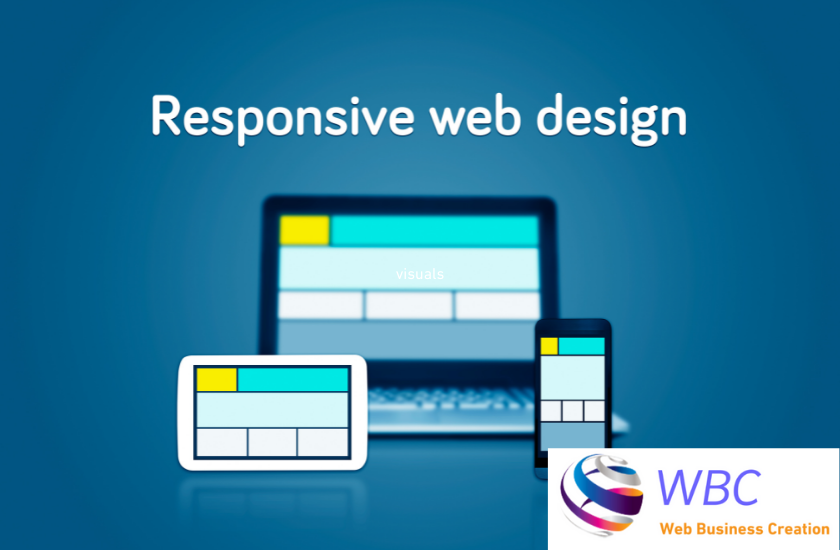 Responsive design is important for two reasons. First, it ensures that your site can be viewed on all devices, from phones to tablets to desktop computers. Second, it helps improve your ranking on search engines.
Google and other search engines are now using mobile-friendliness as a ranking factor, so if your site isn't responsive, you could miss on some valuable traffic.
There are some ways to make your site responsive. You can use a responsive theme, which will automatically adjust your site's layout to fit different screen sizes. Or you can use a separate mobile version of your site.
If you're not sure how to make your site responsive, AMP (Accelerated Mobile Pages) is a good place to start. AMP is a project from Google that makes it easy to create fast, mobile-friendly pages. AMP pages are lightweight and load quickly, even on slow connections. Many popular content management systems, including WordPress and Drupal, now offer AMP support.
Use Engaging Visuals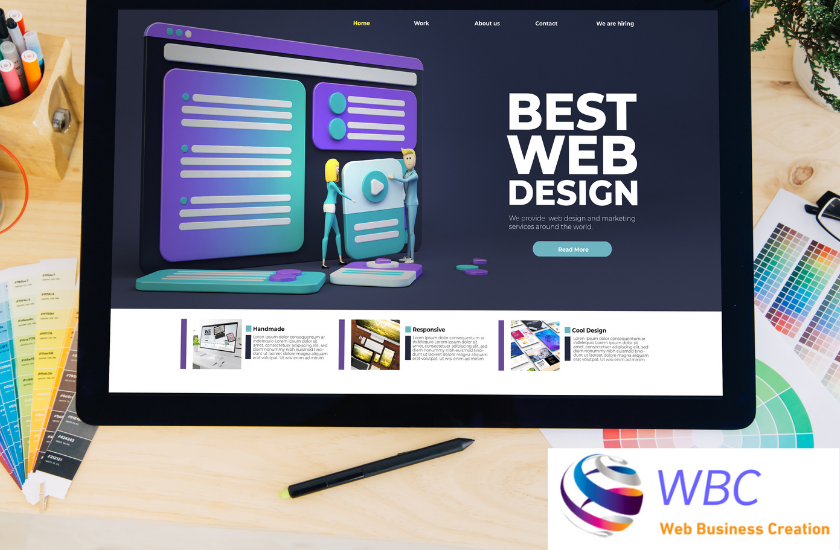 People are visual creatures, and our brains process images 60,000 times faster than text. So it's no surprise that posts with images get more engagement than those without them.
When talking about visuals, images aren't the only thing that can make your posts more engaging. Videos, infographics, and even GIFs are great ways to capture your readers' attention and keep them engaged.
But beware of using too many visuals or visuals that are too large. Too many visuals can make your page slow to load and take up a lot of space on mobile devices.
When selecting images, try to use ones that are relevant to your topic and add value to your content. For example, if you're writing a blog post about tips for taking better photos, including an engaging photo with each tip can help illustrate your point.
If you don't have professional photos of your own, there are plenty of free stock photo sites you can use. Just read the terms of use before using any images to ensure you're not violating any copyright laws.
Use Strong Calls To Action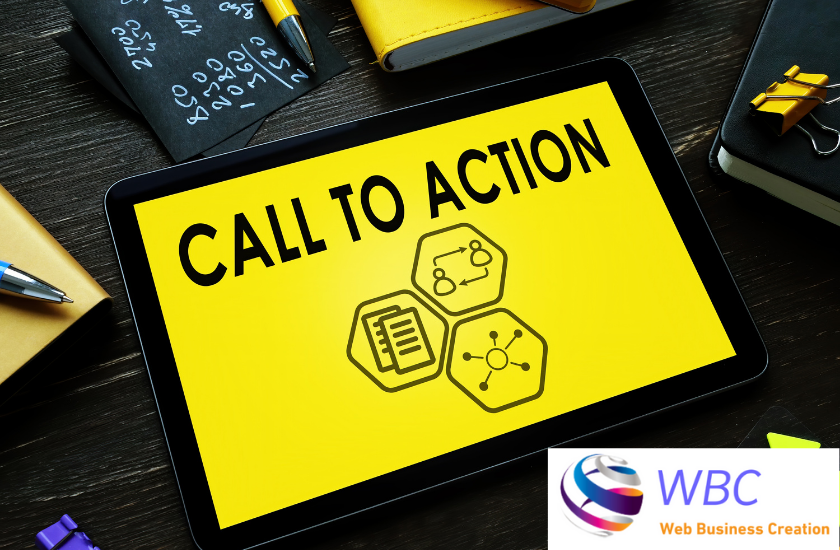 As a blogger, your ultimate goal is probably to get people to read your content and take some sort of action.
A call to action can be a statement or question that encourages your readers to do something. It could be about signing up for your email list, buying a product you're promoting, or just keep reading your blog.
A CTA could be as simple as "What do you think about this issue? Leave a comment below!" or "If you liked this post, please share it!"
our CTA should be clear, concise, and, most of all, visible. Place it at the end of your blog post or the middle of a particularly long post. And make sure the button or link is styled in a way that makes it stand out from the rest of your content.
Including a CTA can help increase conversions and ensure that your readers take action on your advice.
Keep Your Website Secure With The Latest Updates And Security Measures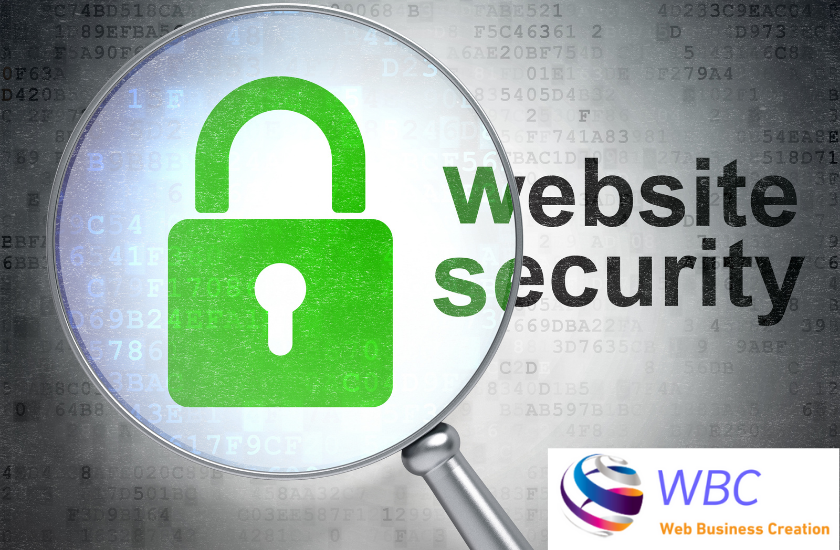 Hackers are always looking for new ways to exploit security vulnerabilities. By keeping your website up-to-date with the latest security measures, you can help protect your site (and your visitors) from being hacked.
Some simple tips to help keep your website secure include:
Install a security plugin like Wordfence or Sucuri. These plugins will help monitor and protect your site from malicious activity.
Keep your WordPress version, themes, and plugins up-to-date. Regular updates will help close any security gaps that may exist.
Use strong passwords and two-factor authentication. A vast majority of hacking incidents happen because of weak or stolen passwords. Creating strong passwords (using a mix of letters, numbers, and symbols) and enabling two-factor authentication can help make it more difficult for hackers to gain access to your site.
Back up your site regularly. This way, if your site is hacked, you can restore it to a previous version.
Choose a reliable hosting provider. Your host can help protect your site from attacks and provide support if something goes wrong.
Monitor your site for changes. Use a tool like SiteCheck to scan your site for malware and other security threats.
Educate yourself on common WordPress security risks. By understanding the risks, you can better protect your site.
Improve Website Performance And Speed With The Latest Technology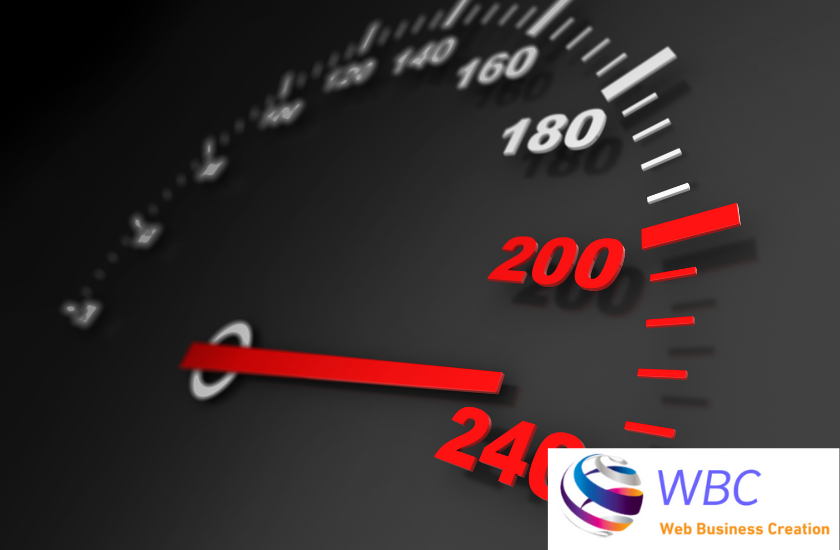 How do you feel when you visit a slow website? Chances are, you don't have the patience to wait around for it to load. 40% of people will abandon a website that takes more than three seconds to load.
If your site is slow or crashes when loading, users will be less likely to stick around. Slow sites also rank lower in search engine results, so it's important to make sure your site is as fast as possible.
Here are some ways to improve your website's speed and performance.
Use a content delivery network (CDN): A CDN is a worldwide network of servers that delivers information to users based on their location. It basically stores your site's static content (images, CSS, and JavaScript files) on servers around the world. When a visitor requests a page from your site, the content is delivered from the server closest to them, which can improve your site's speed.
Optimize your images: Images are the biggest culprit when it comes to slow sites. Make sure you're using images that are the right size and format for your site, and that they're compressed to reduce their file size.
Minimize your code: Both HTML and CSS code can add unnecessary bloat to your pages. Minifying your code can help reduce the size of your pages and improve your site's speed.
Enable caching to improve performance: Caching stores frequently accessed data in memory or on disk, so it can be quickly retrieved when needed.
Use a faster hosting provider: Your hosting company has a big impact on your site's speed and performance. Choose a provider that uses modern technology, like SSDs and PHP seven.
Keep Things Simple
When it comes to web design, less is often more. Creating a simple, clean, and easy-to-navigate website will help keep your visitors happy and coming back for more.
Tips for keeping things simple:
Use a minimal amount of text on each page: Just give your visitors the essentials and leave out the fluff.
Use short and descriptive headlines: Long, drawn-out headlines are a turn-off for most readers.
Use easy-to-understand language: Write like you would speak to a friend. Avoid using industry jargon or acronyms that your visitors may not understand.
Stick to one or two main colors: Using too many colors can be overwhelming and make your website look busy.
Use large, easy-to-read fonts: Small fonts are hard to read, so make sure your visitors can easily see your content.
Use enough whitespace: Breaking up your content with plenty of whitespace makes it easier on the eyes and helps keep things from looking too cluttered.
Use a limited plugin: too many plugins can slow down your website and make it harder to navigate. Choose only the absolutely necessary plugins.
Use Website Analytics To Track Your Progress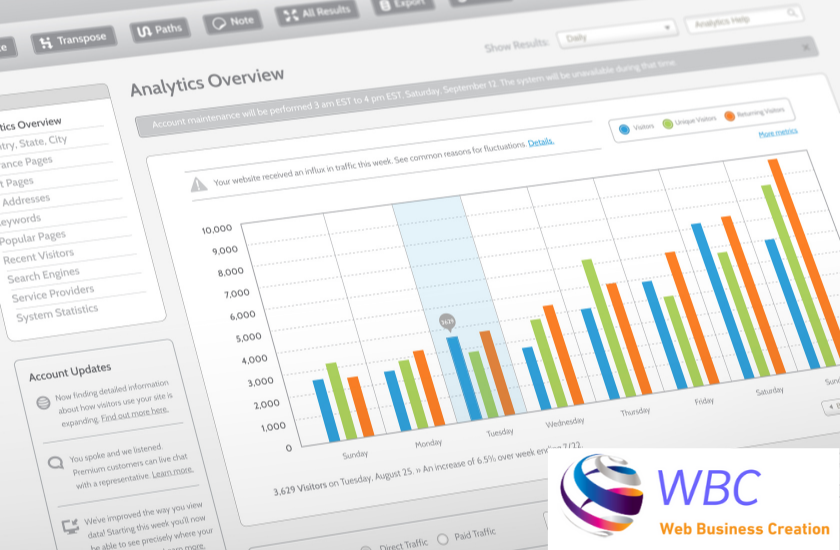 Website analytics will help you track your progress and see how well your website is performing. Google Analytics is a free tool that can be used to track your website traffic. By monitoring your website analytics, you can make changes to improve your website's performance.
Get Help When Needed
There's no shame in requesting for help with your website. If you're not a web expert, it can be difficult to manage a website on your own. When you need help, there are plenty of resources available, such as online forums and website management services.
Many small business owners don't have the time or expertise to manage their websites on their own. A website management service can take care of your website for you, so you can focus on running your business.
Be Patient
Building a website takes time, so be patient. Rome wasn't built in a day, and neither will your website. Take some time to examine your steps and ensure you're going in the right direction. Soon enough, you'll have a website that you can be proud of and start enjoying all the benefits it offers.
The Best Website Management Tools And Software For Managing Your Website Like A Pro
Now that you know how to manage your website like a pro, it's time to equip yourself with the best tools and software available. Here are some of our favorites:
Hubspot is an all-in-one platform that offers a wide range of features for managing your website, including SEO, social media, content management, and more.
WordPress is a popular content management system that helps you easily create and manage your website. It's free to use and comes with plenty of features and plugins to help you build a successful website.
Hotjar is a powerful analytics tool that helps you track your website's performance. It lets you see how users interact with your site, what they're looking for, and where they're getting stuck.
Hotjar is free to use for up to three months. After that, it starts at $89/month.
Google Analytics is a free tool that gives you insights into your website's traffic and performance. It's easy to set up and use and provides a wealth of data that can help you improve your site.
Yoast SEO is a plugin that helps you optimize your website for search engines. It includes features like keyword research, sitemaps, and title and meta tags. Yoast SEO is free to use, but it also offers a premium version with more features for $89/year.
If you're an online business owner, then you'll need a platform to sell your products on. WooCommerce is a popular plugin that lets you add e-commerce functionality to your site. It includes features like inventory management, product pages, and checkout forms.
WooComerce is free to use, but it also offers a premium version with more features.
Final Thoughts
Website management is a vital part of running a successful website. Without proper management, a website can quickly become outdated, unreliable, and insecure. On the other hand, a good website management practice will keep the site up-to-date and running smoothly.
By following the tips in this article, you can be sure that your website is in good hands. Don't be afraid to ask for help when needed, and be patient – success takes time. With a little effort, your website will be running like a well-oiled machine in no time.
Last but not least, don't forget to have fun! Managing a website can be daunting, but it can also be enjoyable. Don't forget to enjoy the process.
FAQs
Why is website management important?
Website management is important because it ensures that your website is up-to-date, running smoothly, and secure. By following good website management practices, you can avoid many common problems that can occur with websites.
How difficult is It to manage a website?
The difficulty of IT largely depends on the size and complexity of your website. A small, simple website will be much easier to manage than a large, complex website. The key is to have a plan and a system in place to manage your website effectively.
How can I improve my website management skills?
There are a few key things you can do to improve your website management skills: stay organized, automate where possible, and keep up with the latest trends. By following
How often should you be updating your website content?
There's no hard and fast rule, but a good general guideline is to aim for at least once a month. Doing this will ensure that your website stays fresh and relevant, without requiring a lot of extra work on your part.